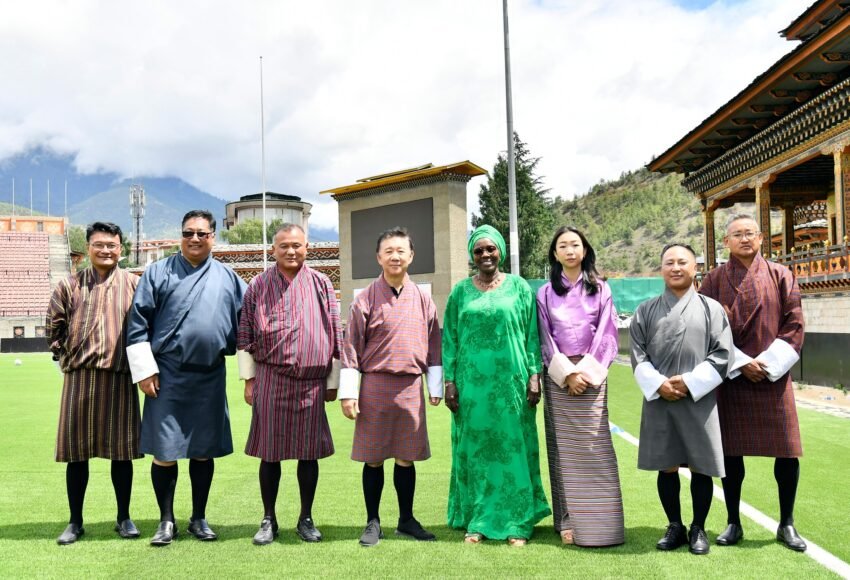 Football For Schools(F4S) Program Launched In Bhutan
The Bhutan Football Federation and the Department of Education Programmes under the Ministry of Education and Skills Development in collaboration with FIFA, launched the FIFA Football for Schools(F4S) program at Changjiji Academy.
FIFA Football for Schools Programme (F4S) is a large-scale initiative conducted by FIFA in partnership with UNESCO that aims to aid in empowering, growing, and educating about 700 million children. It seeks to make football more accessible to both boys and girls around the world by incorporating football activities into the education system, in partnership with relevant authorities and stakeholders. The program has been designed to promote targeted life skills and competencies through football and contribute to the United Nations' Sustainable Development Goals (SDGs) and other priorities.
The closing ceremony of the three days program was graced by the President of the Bhutan Football President Dasho Ugen Tsechup, Mrs. Fatimata Sidbide, the Director of FIFA Football for Schools, Mr. Tashi Namgyal Director of the Department of Education programmes under the Ministry of Education and Skills Development, Mr.Ugyen Wangchhuk BFF General Secretary, club presidents, members and parents.