WELCOME TO COMPETITION DEPARTMENT
To make sure that football continues to remain the country's number one sport, the BFF Competition will now focus on the success of BFF Clubs in the AFC Cup Group stage, as well as increasing fan engagement.
The BFF Competition has created a mission focusing on multiple key pillars, such as providing dedicated services to affiliated clubs in order for them to reach their full potential, encouraging BFF club success at the AFC Cup level, increasing the quality of BFF competitions, creating commercially engaging information for stakeholders and increasing popularity, through strategic partnerships, enable and empower the nation to create new opportunities and pathways.
Continuing to increase national and international representation and equity and introducing good governance and professional management.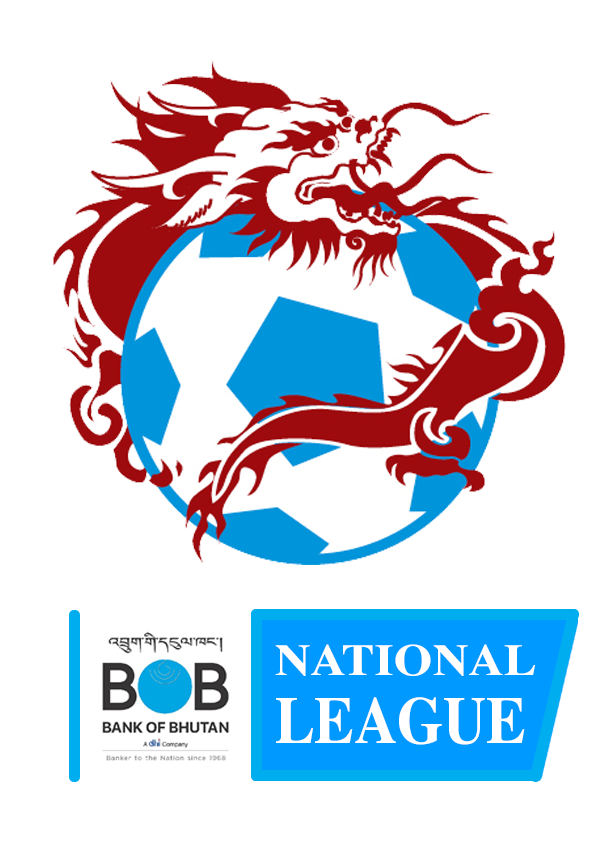 The Competitions Department is tasked with planning, conducting, and administrating International and National Competitions and Leagues in both the men's and women's games. Appropriate grassroots, youth, and elite competitions are at the heart of player development and enjoyment from recreational to elite. All competitions are based on respect, integrity, fair play, and excellence.
The Competitions Department ensures the development of high-quality and commercially viable National League structures enabling participation from professionally managed clubs, to develop a competitive national team.
Player development is always a priority for the Bhutan Football Federation. A strong emphasis will be placed on achieving a balance between competitive and non-competitive participation for underage players. Bhutan Football Federation will strive to roll out all national competitions to the highest possible standards.
Through Competition, our ambition collectively and severally is to play the gracious game of football at the highest level in the country. We believe that given the opportunities available to everyone in this country and one day, this competition will produce individuals to participate in the world's highest level of football league and competition.
Our responsibility is to offer everyone an opportunity to play football regardless of age, gender, and ability. We ensure to work closely and collaboratively with the clubs to create more competitions and bring in more people to play this beautiful game.
I am optimistic with the required diligence and dedication, we will do our part in achieving these goals.
A fully professional national league structure and professional clubs from all over the nation for both men's and women's competitions.

Respected and efficient organization for local and nationally recognized football, which enhances the interests of all stakeholders and contributes to the development of Bhutanese football.
The mission of the Competition Department is to promote, inspire and support all the amateur football clubs, leagues, and football associations within the BFF territory to become a fully professionalized organization in the country by maintaining a sustainable National League Structure.
Our mission is to use football as a vehicle to help BFF develop; to work collaboratively with the private and public sectors to improve the quality of football at all levels; to enhance the football experience for fans; and to make football a viable business for all concerned parties (Owners, players, media & officials)
Our aims and objectives it to provide well organized and structured competitions that assure the identification and development of talented players; that facilitates the playing of attractive and competitive football in the region and that satisfies the leisure aspirations of the participants and also to assure that facilities are environmentally friendly, sustainably managed and maintained.
To encourage and support every club, league and Football Association in Bhutan, no matter how big or small, plays a positive role in their community and brings people and organizations together. All clubs, leagues and FAs are #Biggerthanfootball.
We believe that given the opportunities available to everyone in this country and one day, this competition will produce individuals to participate in the world's highest level of football league and competitions.
Transparency
Accountability
Commitment
Team Work
Inclusive
Equality
Integrity
Sustainability
"When you're working on something you're passionate about, you don't need to be pushed. You are drawn in by the vision. We must not only act, but also dream, plan, and believe in order to achieve great things"
Eilidh Mackay is a collaborative leader and experienced coach aligning stakeholders to achieve collective
The BFF-AFC Pro Diploma Coaching Course Module 2 which started on 8th November  concluded on 19th
The Women's Football Department conducted the first ever women's football campaign in Bumtang