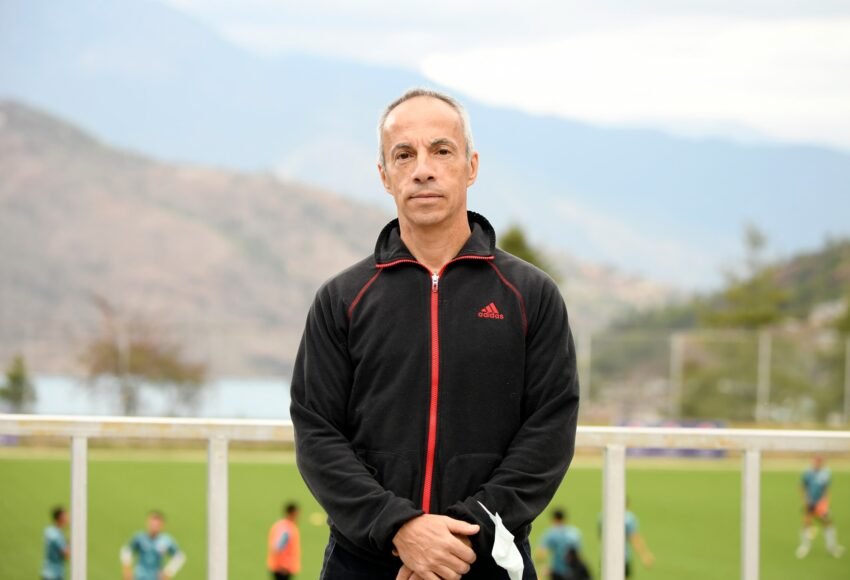 The Bhutan Football Federation Appoints New Technical Director
𝐓𝐡𝐞 𝐁𝐡𝐮𝐭𝐚𝐧 𝐅𝐨𝐨𝐭𝐛𝐚𝐥𝐥 𝐅𝐞𝐝𝐞𝐫𝐚𝐭𝐢𝐨𝐧 𝐚𝐩𝐩𝐨𝐢𝐧𝐭𝐬 𝐌𝐫. 𝐌𝐞𝐡𝐦𝐞𝐭 𝐅𝐚𝐭𝐢𝐡 𝐊𝐚𝐥𝐞 𝐚𝐬 𝐭𝐡𝐞 𝐧𝐞𝐰 𝐭𝐞𝐜𝐡𝐧𝐢𝐜𝐚𝐥 𝐝𝐢𝐫𝐞𝐜𝐭𝐨𝐫.
Mr. Mehmet is from Turkey and holds the following licenses: AFC FOOTBALL-A, AFC FUTSAL LEVEL-2, FIFA FOOTBALL FITNESS, FIFA FUTSAL, FIFA BEACH SOCCER, and ITALY FUTSAL.
He has a rich background in football and has coached a few clubs in Turkey, Taiwan, and Laos, as well as the national teams of Taiwan, Laos, and Brunei. He has conducted workshops on effective thinking in football, Asian women's development analysis, the football defensive system, youth training strategies, and football transitions.
He stated that he is very happy to be in Bhutan, the environment is very nice and he is trying to analyze the general environment of the Federation, and he also stated that he is here to support the technical aspects of Bhutanese football and the approach of moving forward.