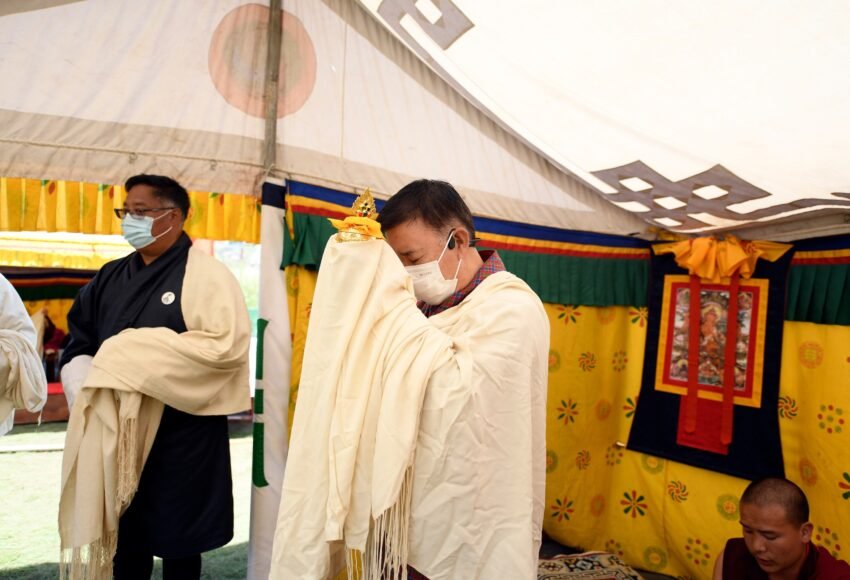 Expectations soaring in Bhutan as new headquarters takes shape
Mountainous terrain and a small population make the task of developing football a challenging one in Bhutan. But the tiny Himalayan country – thanks in part to strong support through a series of FIFA Forward projects – is now making significant progress.
In May the BFF (Bhutan Football Federation) celebrated the inauguration of their first-ever football academy for boys at Changjiji and, less than three months later, another major milestone was reached with the groundbreaking ceremony for the new BFF headquarters taking place on Monday. Located in the Bebena area of the capital Thimphu, the new headquarters will be a three-storey building built on an area of 412 square meters. With an office area of over 1,400 square meters, the new facility will provide added space and modern amenities for the BFF including expanded offices, a conference hall, as well as a gymnasium and store rooms. Meanwhile, a new training centre with floodlights will be constructed where the federation can conduct training courses for coaches and referees. In addition, it will also be a training ground for their Premier Division clubs of both men and women, as BFF President Dasho Ugen Tsechup told FIFA.com.
Readmore: https://www.fifa.com/football-development/news/expectations-soaring-in-bhutan-as-new-headquarters-takes-shape