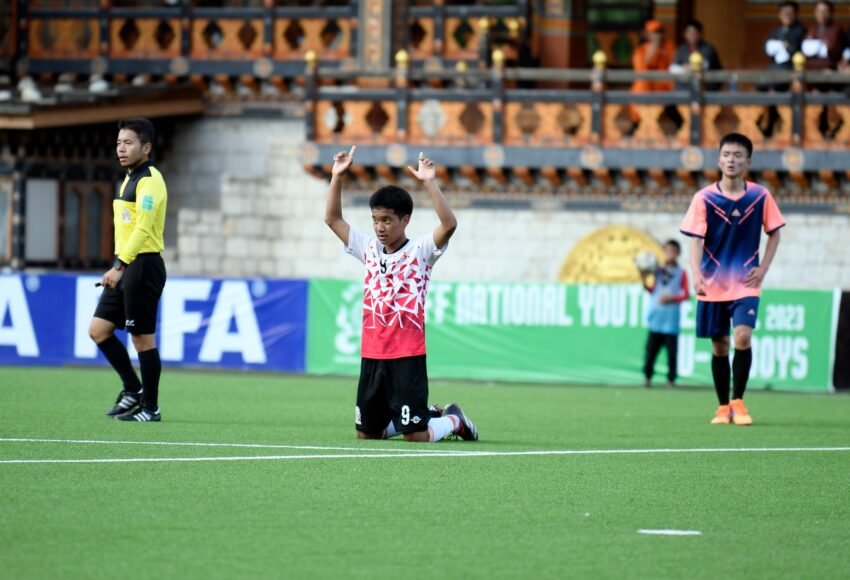 The SAFF U16 Championship is Set to Make a Grand Comeback to the Illustrious Changlimithang National Stadium After a Prolonged Absence.
Changlimithang National Stadium, with its capacity to accommodate thousands of passionate fans, is no stranger to hosting remarkable football events. Over the years, it has witnessed many enthralling matches and unforgettable moments that have etched themselves into the annals of football history and it is also a home ground to 6 teams of Bhutan Premier League club. Its sprawling stands, surrounded by breathtaking mountain vistas, create an ambience that enhances the overall football experience, making it a cherished destination for players and fans alike.
The SAFF U16 Championship provides a unique platform for young football talents from South Asian nations to showcase their skills and represent their countries with pride. This tournament not only promotes healthy competition but also fosters camaraderie and friendship among the participating nations.
This year Nepal, India, Maldives, Pakistan, Bangladesh and Bhutan are participating in the Championship, which will kick off on 1st September 2023 and the finals will be played on 10th September 2023. The opening match of the championship will be played between two times winners, "Bangladesh" and 4 times winners, "India." Meanwhile, Bhutan will face Pakistan in the second match of the day.
For Bhutan, the opportunity to host this esteemed tournament is a matter of immense pride. Football holds a special place in the hearts of the Bhutanese people, and our passion for the sport is evident during every match played at the Changlimithang National Stadium.