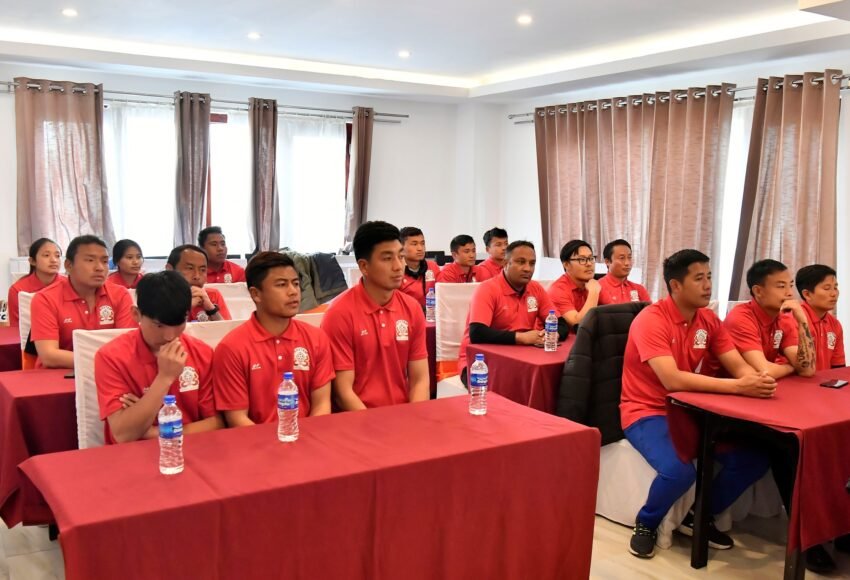 The BFF-AFC Level One Goalkeeping Course
The Bhutan Football Federation Conducted the BFF- AFC Goalkeeping Level 1 Coaching Course after the AFC Coaching convention membership for the clubs and academics. The course kicked off from 13th February, 2024 and ended on 18th February, 2023. The main objective of the course was to educate and develop more Goalkeeping coaches in the clubs and academies which will enhance our coaches as well as build capacity of our own local tutors.
The participants were put through intense theory sessions, comprehensive practical training, and exposure to international standards to enhance their skills. A total of 20 participants from various clubs in the country attended the course, of whom 5 were female.
The closing ceremony of the course was graced by the General Secretary of BHUTAN FOOTBALL FEDERATION Mr. Ugyen Wangchhuk, Mr. Chencho Norbu (Executive committee member) and Mr. Jigme N Norbu (National Team Director)