EVENT OBJECTIVES: To impart the importance of our natural Environment
EVENT DESCRIPTION:
A mass cleaning and weed clearing program of the school campus was held. The event began with a briefing on the program by Mr. Govin Sharma, and the students were divided into different groups with respective responsibilities, each group being guided by the teacher coordinator.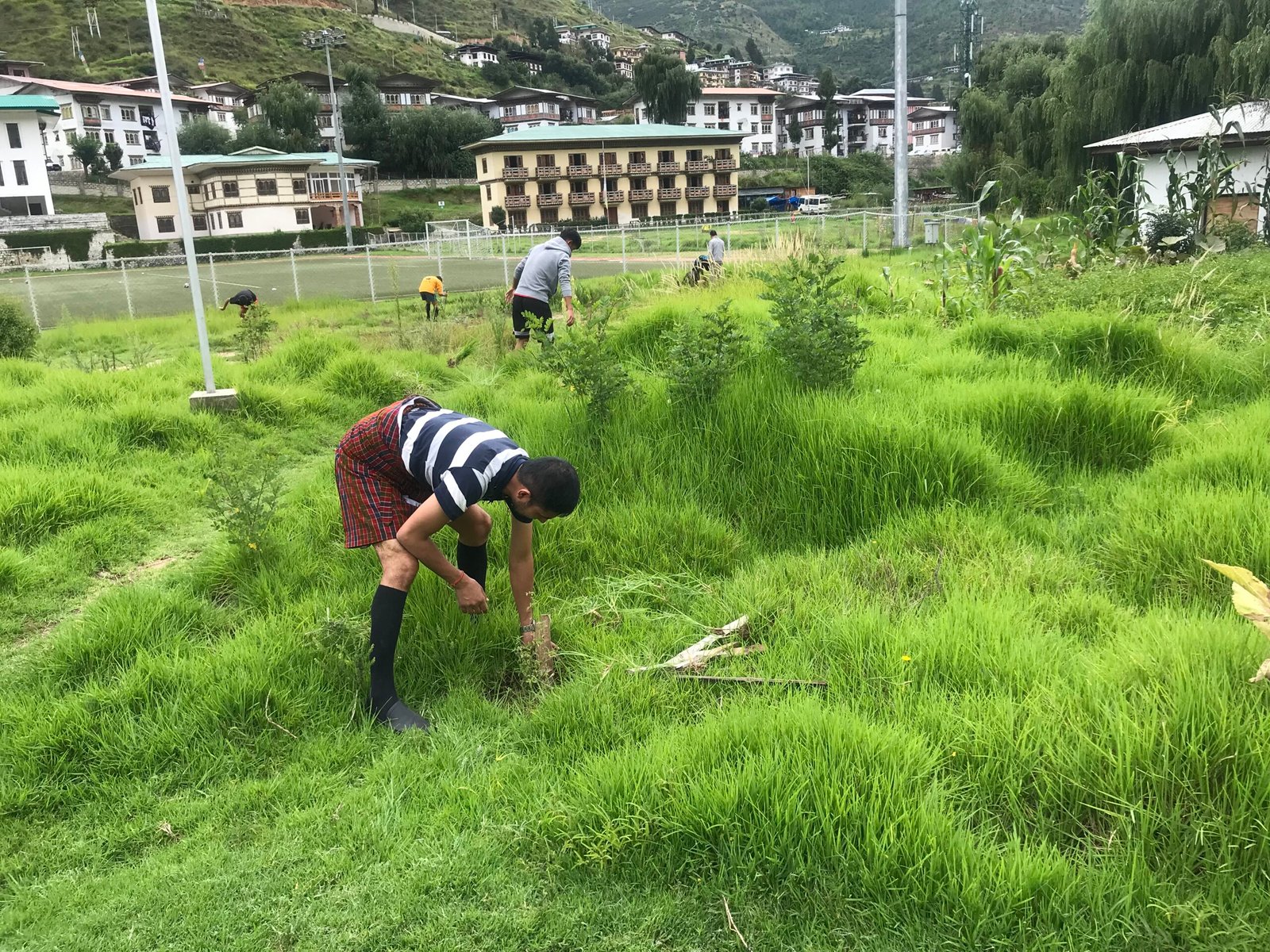 The first group of six students, led by Madam Kelzang and Karma Choden, were in charge of planting and watering flowers near the academy block and the main gate.
Mr. Suraj and Mr. Drakpa led the second group of eight students in litter collection, which began in the parking lot and proceeded through the main gate, across the bridge, around the canopy, and back to the hostel.
The other fifteen boys were involved in weeding and watering the plants planted during the social forestry day. The Group was led by Principal, Mr.Gauri, Mr.Govin and Mr. San Man.
The event ended with the completion of the responsibilities assigned to each group of students.