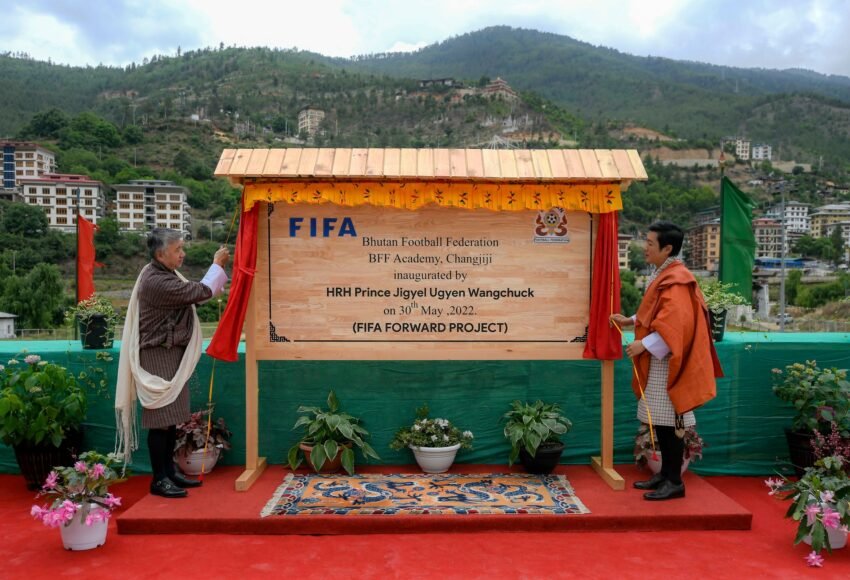 Bhutan's football academy launched at Changjiji
His Royal Highness Prince Jigyel Ugyen Wangchuck, the President of the Bhutan Olympic Committee inaugurated the Changjiji Football Academy School in Thimphu yesterday.
The academic session in the school began in April and has 44 footballers in classes VII to X .  Today, the school has nine teachers including the principal.
Classes begin at 8am and end at 1pm. Students practice football from 2pm for at least four hours.
In the past, these students have to rush to training after school ends at 3:30pm.  Earlier, they usually practised football for two hours a day.
Today, the school has an ICT lab, powerpoint facilities in classrooms, a gym, and a conference hall. The school lacks a proper library and science lab.
Readmore: https://kuenselonline.com/bhutans-football-academy-launched-at-changjiji/