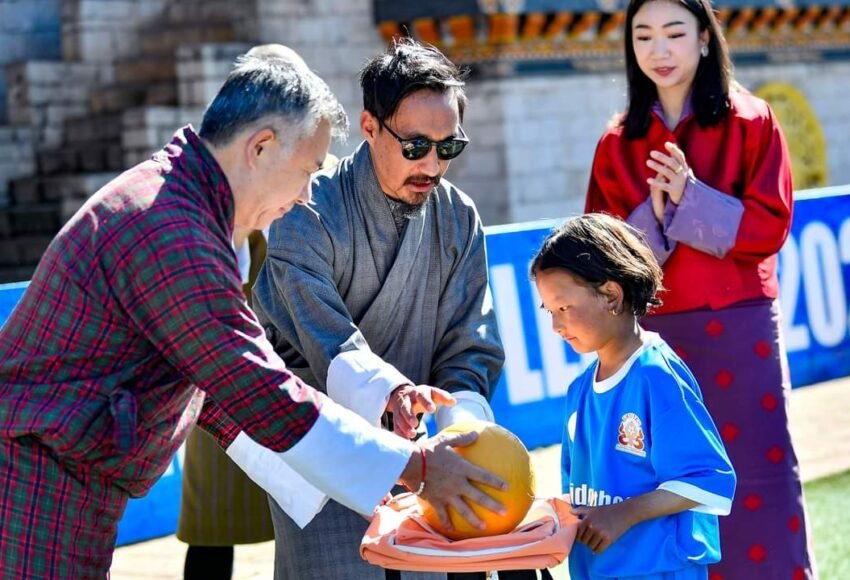 The Bhutan Football Federation (BFF) has embarked on a very ambitious social responsibility program "Bridging the gap ".
BFF is reaching out to 5 most remote school Lingzi LSS, Soe ECR , Nimtola PS, Gatena PS and Barshong ECR in the country with disadvantaged youths and schools deprived of windows of opportunity and cohesion of developed competitiveness. Some schools do not have access to road and they have to walk for almost 1 days from the nearest road point to reach the school. And then to reach the capital where the program will be hosted, it will take almost 5 to 6 days of journey by bus and other means of travel.
BFF believe that it is part of our core mission to utilize our role in society and, through football, change the lives of disadvantaged groups in society for the better.
The main objective of the program are integration, education and development, experience , motivation and fun learning. To help disadvantaged children increase their football and communications skills in a safe and fun environment that is tailored to their special needs.
Bhutan Football Federation  will be working closely with 5 most remote school in the country where we tie up with individual school to organize football coaching, grass root program, tailored made football tournaments and support with logistic, football equipment's and planned events.
This will be first of its kind program ever to be conducted by the Bhutan Football Federation, crossing the boundary to reach out to those young talented players.
#bhutanff #bffsocialresponsibility #HomeOfHappiness