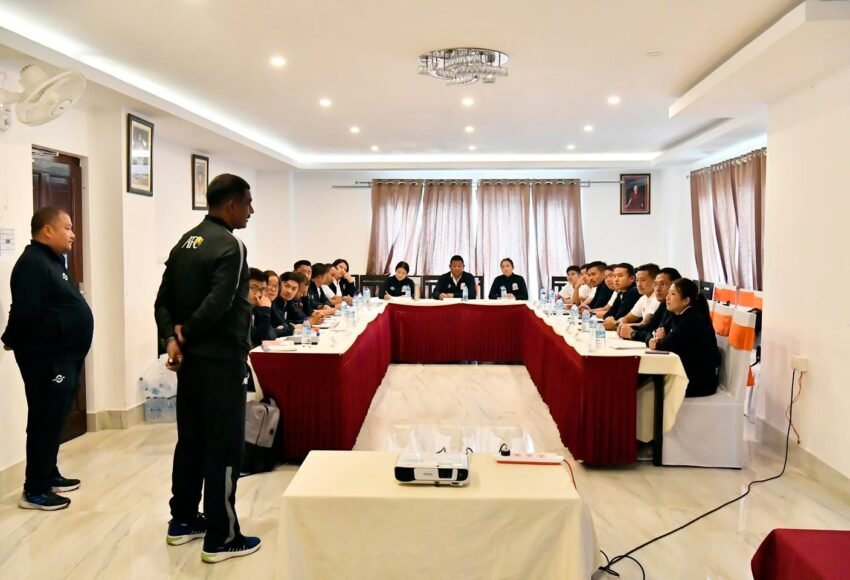 The AFC Fitness Level 1A Coaching Certificate Course
The AFC Fitness Level 1A Coaching Certificate Course began on 24th July 2023 at Thimphu. A total of 19 coaches from the clubs and academy are taking part in the course out of which six are female coaches. All the coaches who are attending the course are minimum B coaching license holders. Dr. Pradeep Dutta from India is the course instructor from AFC for the course. As Physical demand is very important in football and plays a vital role in football this course will help the participants in knowing the importance of fitness in football. 
The duration of the course is for five days with both theory and practical sessions. The Technical Director of the Bhutan Football Federation Mr. Mehmet graced the opening ceremony. The coach education department feels it's very important to educate our coaches on components of fitness which are required to develop players' performance in football.