Beyond Football Pitch and Into FIFA Esports
The BFF Esport kicked off on 3rd of September, 2022. The two day knockout championship had a total of 20 participants  participating in the senior category while 6 participants participated in the junior category.
In the first day, a total of 8 matches were played consisting of 3 rounds. Sonam Dorji the media and marketing officer of Bhutan Football Federation, who is hosting this year's esport stated that the main reason to host the tournament is to let the youth engage their time more meaningfully and by letting them play video games we want to  make students smarter and more employable across a wider spectrum of careers including medical field, engineering, aviation, remote flying, computer sciences, and etc. Esports can boost children's strategic thinking, teamwork, communication, leadership, performance skills and confidence building.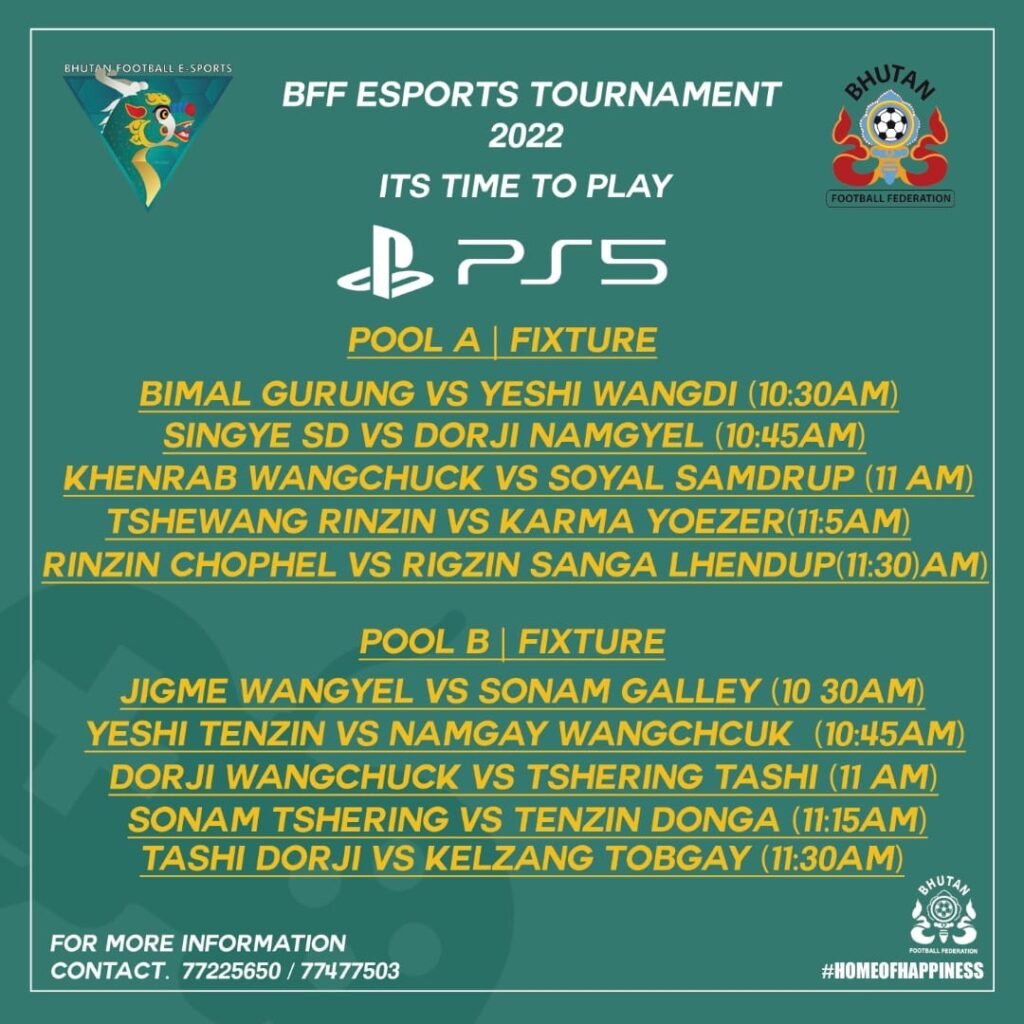 The quarter finalist of this year's senior category, Mr. Tsewang Rinzin stated that it's very important to play these games and this year the entry fee is much lesser as compared to previous years and the prizes are attractive too. Moreover, we get to know lots of friends who are very much interested in esports like me and like that we can build the Esports community in the country and more importantly it is a good platform in developing Esport in the community.
The winner of the senior category who took home the cash prize of Nu.50000 stated that esports has become a global phenomenon throughout the years. He is not so sure being an esport player is easy, he considers himself a god but he doesn't think that he is at that level yet. And he thinks Bhutan can actually join the likes of international players because unlike the past we have a lot of advanced moves like 5G, access to lots of esports accessories and much more improved technologies. He also mentioned that he plays esports for fun but hopes one day there will be representatives from Bhutan in a much bigger platform in a much professional way and consider it as a career.
In the senior category, the finals were played between Mr.Sogyal Samdrup and Mr.Tashi Dorji  
And in the junior category, the finals were played between Mr.Yeshi Tenzin Dorji and Mr.Kuendzin Tsheten Although there was a very strong competition between the two, Mr.Kuendzin Tsheten won both the sets to take home the cash prize of Nu. 6000.
Bhutan Football Federation is going to host the Esports tournament twice every year so that the FIFA Esport community will be boomed and to engage the youths during the breaks.